Anglerfish - The bachelor party
A downloadable game for Windows
After playing The Anglerfish - The bachelor party
Write a comment and tell us how many phone numbers you got, and who you got them from.

Based on a true story
One of your friends from work is getting married. You're at his bachelor party with all of your colleagues at the bar, Anglerfish. It's Look-a-like Thursday, so you fit in naturally with your schoolgirl uniform. You all have a friendly competition to see who will be the best man at the wedding. But your good time comes to an abrupt end, when the secrets of Anglerfish call for the last drink of the night.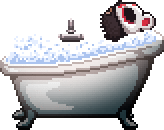 A strange thing you should know
"It is when our expectations are broken that we feel life the most."
- a secret character in the game.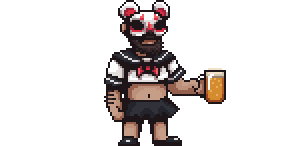 Anglerfish - Wishlist on Steam:
https://store.steampowered.com/app/1613670/Anglerfish/
A. Fabrin - Spotify:
https://open.spotify.com/artist/07PhwJWSOqFgvFD1R0zEJK
Michael Fynne - Spotify:
https://open.spotify.com/artist/4QoT7mH20SgOR1Bqov7NEn
Pretext - Spotify:
https://open.spotify.com/artist/3Y40yDVGRcyMCP1ClKzVsX
leunbach - Spotify:
https://open.spotify.com/artist/2CJb8Glk4u4OxCOVop0GaY